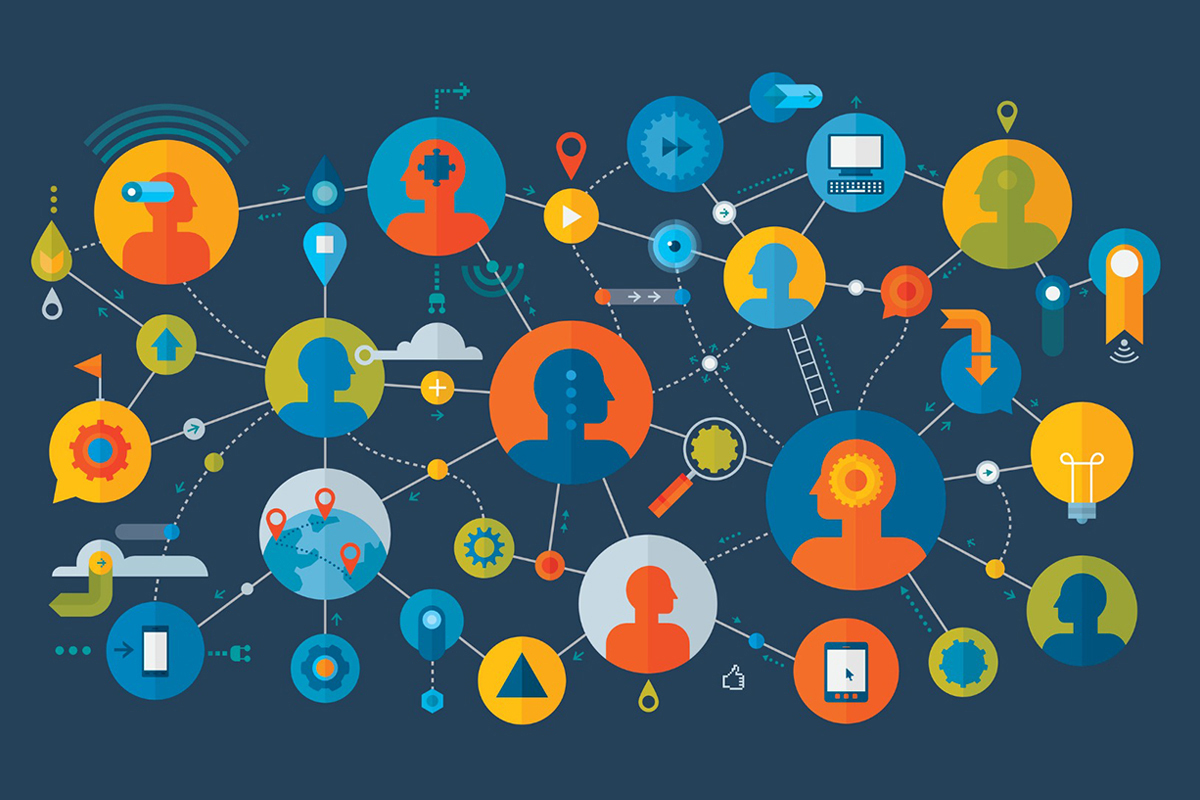 U.S. Bancorp Asset Management Picks Jim Link to Head OCIO Unit
U.S. Bancorp Asset Management
has named
Jim Link
as head of its institutional Outsourced Chief Investment Officer practice, housed within its wholly owned subsidiary, PFM Asset Management LLC.
In the role, Link will be responsible for bringing together several legacy offerings to raise the market presence of the group's institutional OCIO practice. Link will be based in Philadelphia for Minneapolis-based U.S. Bancorp Asset Management.
Most recently, Link was head of the multi-assets strategies group for PFM Asset Management, according to the announcement. He previously worked at Wachovia/First Union National Bank, Manning & Napier and T. Rowe Price Associates.
"The increasing complexity of portfolios combined with extreme market volatility has caused many institutions to rethink their approach to managing portfolios and adopt the OCIO model," Eric Thole, leader of the institutional asset management business and CEO of U.S. Bancorp Asset Management, said in a statement. "The increasing complexity of portfolios combined with extreme market volatility has caused many institutions to rethink their approach to managing portfolios and adopt the OCIO model."
Marshberry Adds Rob Madore as Financial Advisory Vice President
Investment banking and consulting firm MarshBerry Capital LLC added Rob Madore as a vice president in its financial advisory division, according to a spokesperson.
Madore has joined the financial advisory division that uses proprietary market data, analysis and insights to guide clients' future planning, including internal succession and mergers and acquisitions in the insurance distribution and wealth and retirement plan advisory markets.
Madore came to MarshBerry from Wise Rhino Group, the M&A retirement industry advisory firm. He also held positions at WebMD Health Services and Questis.
"Rob's transition to MarshBerry further strengthens our mission to be the advisory of choice for the insurance and wealth management industries," Phil Trem, president of MarshBerry's financial advisory division, said in a statement. "Wealth advisors and retirement plan advisers value Madore and his personalized approach to building long-term relationships and his understanding of how to help grow their businesses."
Madore played professional hockey as a goaltender until 2016, including time in the Toronto Maple Leafs organization, Woodmere, Ohio-based MarshBerry noted.
"The principals of successful leadership and teamwork remain the same whether you're playing hockey or working on strategic growth initiatives," Madore said in a statement. "Strong communication, cooperation, building trust, and the ability to form and maintain tight-knit relationships are the key to any group's success."
The Standard Names Jared Hyman Regional VP for Retirement Plans
The Standard announced the hiring of Jared Hyman as a regional vice president for retirement plans to work with advisers and third-party administrators.
Based in Florida, Hyman held previous roles as an external wholesaler, internal wholesaler and relationship specialist, according to the Portland, Oregon-based retirement solutions and insurance provider. He has more than nine years of experience in the retirement plan and financial service industries.
Investing, Banking App Stash Names Liza Landsman CEO
Online banking and investing firm Stash Financial Inc. has named former BlackRock Inc. and E-Trade Financial Corporation executive Liza Landsman CEO, starting on February 6.
Landsman, an independent Stash board member since mid-2022, is moving on from a role as general partner at global venture capital firm NEA, according to the New York-based consumer saving and investing firms.
Landsman has served in key operations and leadership roles at companies including Jet.com and Citigroup, where she led record-breaking growth in consumer engagement and profitability, according to the announcement.
"Stash empowers millions of Americans to manage and grow their wealth. Its simple-yet-disruptive subscription platform, rooted in a deep commitment to the financial well-being of our customers, is exactly what millions of everyday Americans need today," Landsman said in a statement.
Stash was founded by former CEO Brandon Krieg and current President Ed Robinson. The firm has more than 2 million subscribers, $3 billion in assets on the platform and saw revenue growth of 30% to $100 million in 2022, according to the firm.
Krieg will move into the role of head of business development.
GW&K's Fixed Income Co-Director, Nancy Angell, to Retire
GW&K Investment Management LLC announced that Nancy G. Angell, co-director of fixed income investments, will retire at the end of the year after 39 years at the firm.
Angell has been a member of the firm since 1984 and was promoted to portfolio manager and partner of the municipal bond team in 1989, according to the firm. In 2001, Angell and John Fox were appointed co-directors of fixed income. In this role, she has shared responsibility for the management of fixed-income assets, including portfolio management, research and trading.
Angell will continue to work with the municipal bond investment team through December 2023, according to the Boston, Massachusetts-based firm.
"For 39 years, Nancy has been an integral member of the firm," Tom Powers, co-CEO of GW&K, said in a statement. "Her investment expertise, steady leadership and dedication to clients has helped shape the municipal bond team and investment process at GW&K."  
David Layo Joins Lincoln Financial Network
Lincoln Financial Network, the retail wealth management business of Lincoln Financial Group, announced that David Layo of Delphi Wealth Management Group is joining the network.
Layo will join the network for advisory support and wealth management services after being with Citadel Credit Union for more than 17 years, according to the announcement. Layo has managed about $125 million in client assets over the course of his career and will be based out of Chester County, Pennsylvania for the Radnor, Pennyslvania-based Lincoln Financial.
BNP Paribas Asset Management Names Geoff Dailey Deputy for U.S. Equities
BNP Paribas Asset Management has named Geoff Dailey deputy head of U.S. equities, effective February 1. He will succeed Pamela Woo as head of U.S. equities following her planned retirement at the end of June 2023.
Dailey previously worked alongside Woo as a senior portfolio manager, according to the Paris-based asset manager. He has also held positions with Pioneer Investments and Eaton Vance.
"Geoff has more than 20 years' experience in the industry and as a key, senior member of the team with a strong investment pedigree and leadership profile, he is the natural successor for Pam [Woo]," Guy Davies, CIO of fundamental active equities, said in a statement. "This succession and transition has been well anticipated and there will be no change to the team's established investment process and philosophy." 
BPAS Promotes Jason Disco to Lead Defined Benefit Sales and Service
Retirement and benefit provider Benefit Plans Administrative Services Inc. has promoted Jason Disco to senior vice president of sales for its actuarial and pension services division.

Disco joined BPAS in 2015 and has created key partnerships to expand the firm's actuarial and pension services business, according to the firm's announcement. He also helped develop the firm's DB360 product, which offers DB solutions to clients of all sizes, as well as introducing other products and services that BPAS offers through its parent, Community Bank System Inc.
Disco will be based in the company's Syracuse, New York, headquarters.
Radcliffe Capital Hires Peter Duffy as Director of Investments
Radcliffe Capital Management LP hired Peter Duffy as director of investments, effective January 27, the firm announced in.  
Duffy was previously CIO at Penn Capital Management Company, responsible for managing the firm's $1 billion credit team, according to the announcement. Duffy was lead portfolio manager for credit strategies, including short-duration high-yield, opportunistic credit and leveraged loans, according to the Bala Cynwyd, Pennsylvania-based firm.
Radcliffe also promoted Ryan Adams, Michael Gordon and Peter Rudnick to managing director, according to the company.
Radcliffe manages $4.2 billion in assets under administration for institutional investors and high-net-worth families through seven defensive credit strategies.