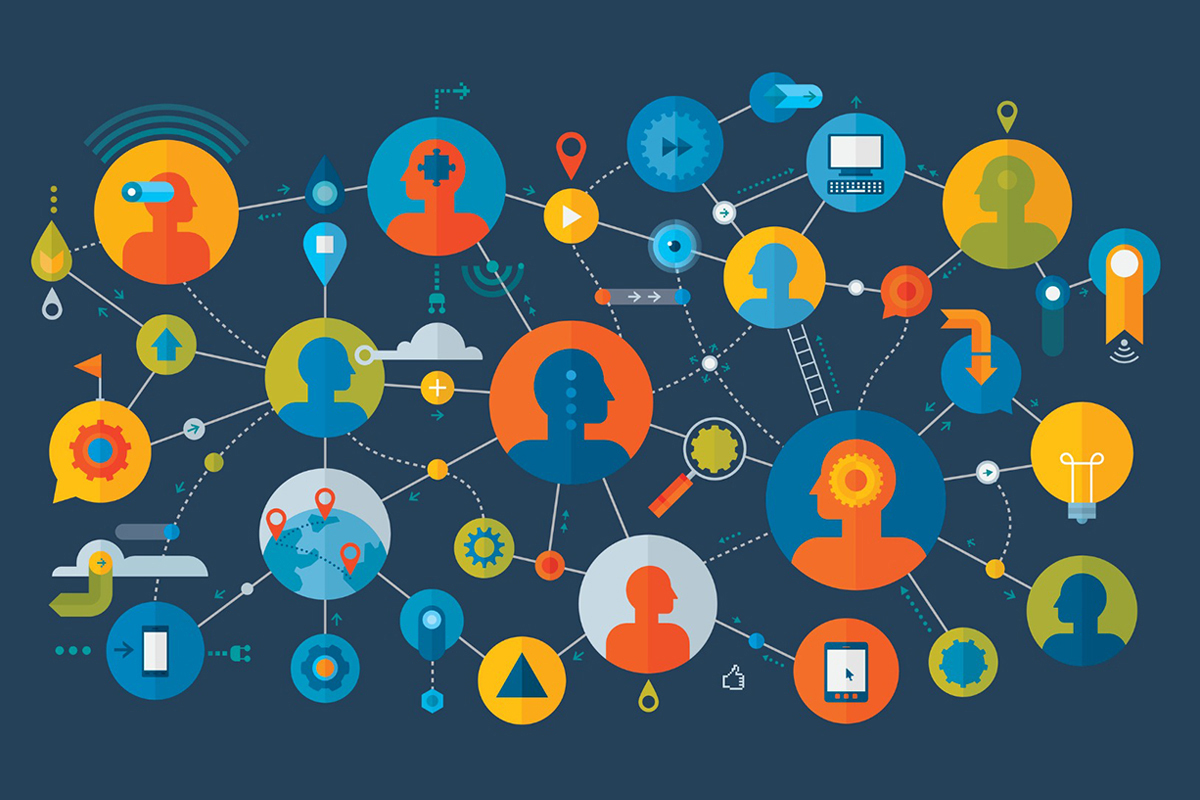 Empower Names Carol Waddell Lead of New Individual Investor Unit
Empower has named Carol Waddell president of a newly created organization within one of the country's largest retirement recordkeepers that will deliver consumer wealth management services for individual investors, the Greenwood Village, Colorado-based Empower said in a press release.
Waddell will assume leadership of all phases of the unit's outreach and engagement with individuals and their advisers who wish to work with Empower on their finances, including planning, investment strategies, savings, goal setting, and liability management.
In this new role, Waddell will continue to have responsibility for the existing Empower consumer division as well as Personal Capital, a wealth manager and registered investment adviser Empower acquired in 2020. The new division will be called "Empower Personal Wealth," according to the press release.
Jay Shah, president of Personal Capital since 2017, departed Empower on Dec. 31, the company said.
Waddell was formerly executive vice president of Empower's Retirement Solutions Group, a division established upon the creation of Empower in 2014. Initially built as a means of providing IRA rollovers to retirement plan participants, over the past eight years RSG has developed into a full-service retail investment offering featuring brokerage services, advice, managed accounts, and other investor services. As of January 1, 2023, Waddell is overseeing 1,500 associates serving more than 260,000 investors, and will continue to report to Empower President and CEO Edmund Murphy III.
"Our vision is to transform the financial lives of those we serve through the delivery of world-class personal wealth management products and services, advice, and education," Murphy said in the press release.
Waddell previously served as managing director and head of marketing and products at J.P. Morgan Retirement Plan Services, which Empower acquired in 2014. Waddell joined J.P. Morgan after 18 years with T. Rowe Price in product management and development. 
Wiener Promoted to Chief Investment Officer of TIAA's General Account
Retirement solutions provider TIAA promoted Emily Wiener to serve as CIO of the company's $297 billion asset general account, effective January 15, the firm said in a press release.
The New York-based firm said Wiener will be responsible for the overall portfolio investment policy and strategy, asset allocation, risk-adjusted targets across public and private fixed income, private equity, real estate and real asset alternatives and Treasury functions. She was formerly head of fixed income on the general account team.
The previous CIO, Nick Liolis, will take over as CIO at the Guardian Life Insurance Company on January 23, it was announced this week, after more than seven years at TIAA.
With Wiener moving up to CIO, TIAA said Wen-Fu Wu will succeed her as head of fixed income and also become deputy CIO. Over the past 10 years, he supported asset allocation across TIAA's general account.
Wiener will report to TIAA Chief Financial Officer Dave Dowrich and continue to work from TIAA's New York office. She earned a bachelor's degree in economics, magna cum laude, from Wheaton College, and an MBA in finance from New York University's Stern School of Business.
"With Emily and Wen-Fu assuming responsibility for the general account that backs TIAA's flagship lifetime-income solution, I am confident that our clients and our colleagues are in excellent hands," Dowrich said in the release.
Pentegra Names Wietsma President and CEO as Pinto Retires
Retirement plan and fiduciary outsourcing firm Pentegra Retirement Services announced that Eric Wietsma will be the new president and CEO after the current company head, John E. Pinto, retires at the end of June 2023, the firm announced in a press release.
Wietsma is currently the White Plains, New York-based Pentegra's senior vice president and chief operations officer. In this role, he is responsible for two wholly owned subsidiaries of Pentegra and a group trust for which the firm provides administrative and investment services, along with the management of Pentegra's defined contribution and third-party administrator operations.
Prior to joining Pentegra in February 2022, Wietsma was head of Workplace Operations at MassMutual, where he led an organization with more than 800 employees.
Current CEO Pinto joined the firm in 1991 and was named president and CEO in 2013. During his tenure, the company nearly doubled its assets under administration to $13 billion, according to the release.
Pinto also oversaw several strategic initiatives, the firm said, including the acquisition of Advanced Pension Solutions in 2013 and New Pinnacle Consulting Group in 2022. In addition, he developed the company's 3(16) fiduciary services—in which a firm serves as retirement plan administrator—to recordkeeper and payroll providers, expanding the Pentegra's business.
Pentegra partners at the adviser, sponsor and company level to offer outsourcing solutions in areas including retirement plan solutions, consulting, TPA services and fiduciary support.
OneDigital Appoints Retirement Services Director
 OneDigital Investment Advisors, a subsidiary of OneDigital, has hired Matthew J. Hedley as director of Retirement Services, the Overland Park, Kansas-based company said in a press release.
Hedley will join OneDigital's Retirement + Wealth team to support the company's continued growth in retirement plan services. He joins OneDigital after a role as director, lead consultant retirement plan advisory with Lowe Brockenbrough, where he led the for-profit and not-for-profit retirement plan strategies and solutions for the firm's institutional clients. His expertise included participant outcome optimization consulting, fee benchmarking, legislative & regulatory updates and investment analysis.
The appointment comes along with OneDigital taking over Brockenbrough's 401(k) and 403(b) retirement plan advisory businesses, according to the release.

Hedley will bring to OneDigital more than thirty 401(k) and 403(b) plan sponsors representing $320M in assets under management, the company said. Following the transition of accounts, OneDigital Investment Advisors' total assets under management will increase to $108.4 billion, representing over one million participants and 41,000 individual accounts.
Asset Manager Janney Names John Yackel Wealth Management Head
Janney Montgomery Scott LLC, a wealth management, capital markets and asset management firm, named John Yackel executive vice president and head of wealth management, as well as a member of the firm's executive committee, Janney announced in a press release.

Yackel will be responsible for the strategic direction and oversight of Janney's advice and solutions platform that supports the firm's financial advisers, the company said. Yackel will oversee a team that provides financial planning and advisory services, cash management, mutual funds, insured solutions, lending, retail trading and retirement plan services.

Yackel succeeds Kevin Reed, who now leads Janney's private client group after eight years leading the wealth management group, a transition announced in 2022.

"Leading the firm's wealth management strategy today is an opportunity to leverage the firm's strength and stability to enhance the adviser and client experience in an environment that is quickly evolving," Yackel said in the release.

Prior to joining Janney, Yackel was a co-founder and CEO of Trucendent LLC, a platform that simplifies estate planning and trust transfer for advisers, their clients, attorneys and trust administrators. He also held a leadership role at Envestnet, where he oversaw institutional and registered investment adviser business development, strategic initiatives, growth programs, and partnerships, according to Philadelphia-based Janney.
NCPERS to Expand Strategic Alliances, Membership Offers with Hire Bridget Early
The National Conference on Public Employee Retirement Systems named Bridget Early its new director of membership and strategic alliances as it seeks to expand membership offerings and partnerships, NCPERS announced in a press release.
Early will oversee NCPERS' membership recruitment and retention efforts to enhance the depth and breadth of the trade association's engagement with current members and prospects. She will also work with state coalitions—composed of public plan stakeholders—and public plans to pursue shared goals, the Washington, D.C.-based organization said.
Early most recently served as the executive director of the National Public Pension Coalition, where she led campaigns across 20 states. Her work cultivating partnerships and developing a robust communications portfolio increased the organization's capacity for influencing policymakers and educating the press, according to NCPERS.
"Throughout my career, I've developed a deep understanding of the positive impact of public pensions—from infusing communities with tax revenue to supporting the retention of talented public servants—and I'm thrilled to continue my work in this space with NCPERS," Early said in the release.
NCPERS also announced that Destini Striggles  has joined as the member services coordinator. Most recently, she served as membership services associate at the National Institute on Retirement Security.
NCPERS is a nonprofit network of public trustees, administrators, public officials and investment professionals who collectively manage more than $4 trillion in pension assets.
Agnes Bundy Scanlan Joins Board of iCapital, Firm Specializing in Alt Investments
iCapital, a fintech platform providing alternative investments to the wealth management industry, announced in a press release that the Cambridge Group's Agnes Bundy Scanlan joined the company's board of directors on January 1.
Bundy Scanlan is president of the Cambridge Group, a regulatory risk management firm that advises financial services and fintech firms. Prior to this role, Bundy Scanlan was a chief regulatory and compliance officer and global chief privacy officer at TD Bank, and she also serves on the boards of AppFolio, R1 RCM, and Truist Financial, New York-based iCapital said in the release.

Before joining the Cambridge Group, Bundy Scanlan worked as a senior advisor for consulting firm Treliant and as northeast regional director at the Consumer Financial Protection Bureau. She has also held various executive roles at Bank of America and FleetBoston Financial. Earlier in her career, she worked as counsel for the U.S. Senate Committee on Banking, Housing and Urban Affairs.
iCapital services more than $149.3 billion in global client assets, of which about $30.5 billion are from international investors  across more than 1,180 funds, as of November 30, 2022.
Franklin Templeton Names Max Gokhman Head of New Investment Strategy
Asset manager Franklin Templeton named Max Gokhman to a newly created role as head of MosaiQ investment strategy for Franklin Templeton Investment Solutions, the firm announced in an emailed press release.
Gokhman will be focused on the next generation of investment processes, as well as driving the digitization of those processes in Franklin Templeton's proprietary MosaiQ platform. MosaiQ underpins the management of multi-asset and systematic investment solutions, the New York-based firm said in the release.
Gokhman joined the firm in December 2022 and reports to CIO Wylie Tollette. Gokhman was formerly president and CIO of start-up investment firm AlphaTrAI, which focuses on leveraging artificial intelligence to build quantitative portfolios.
Alt Investment Association Names Three to Board
The Chartered Alternative Investment Analyst Association, which represents the global alternative investment industry, said in an email that three new board members started three-year terms on January 1.
The association said it has appointed:
Jayne Bok, CAIA, head of investments, Asia for WTW in Hong Kong;
Elena Manola-Bonthold, CAIA, CIO, CERN Pension Fund in Geneva, Switzerland; and
Greg Brown, professor of finance at UNC Kenan-Flagler Business School and founder and research director at the Institute for Private Capital in Chapel Hill, North Carolina.
The appointments bring the Cambridge, Massachusetts-based CAIA Association board of directors to 12, according to the release.