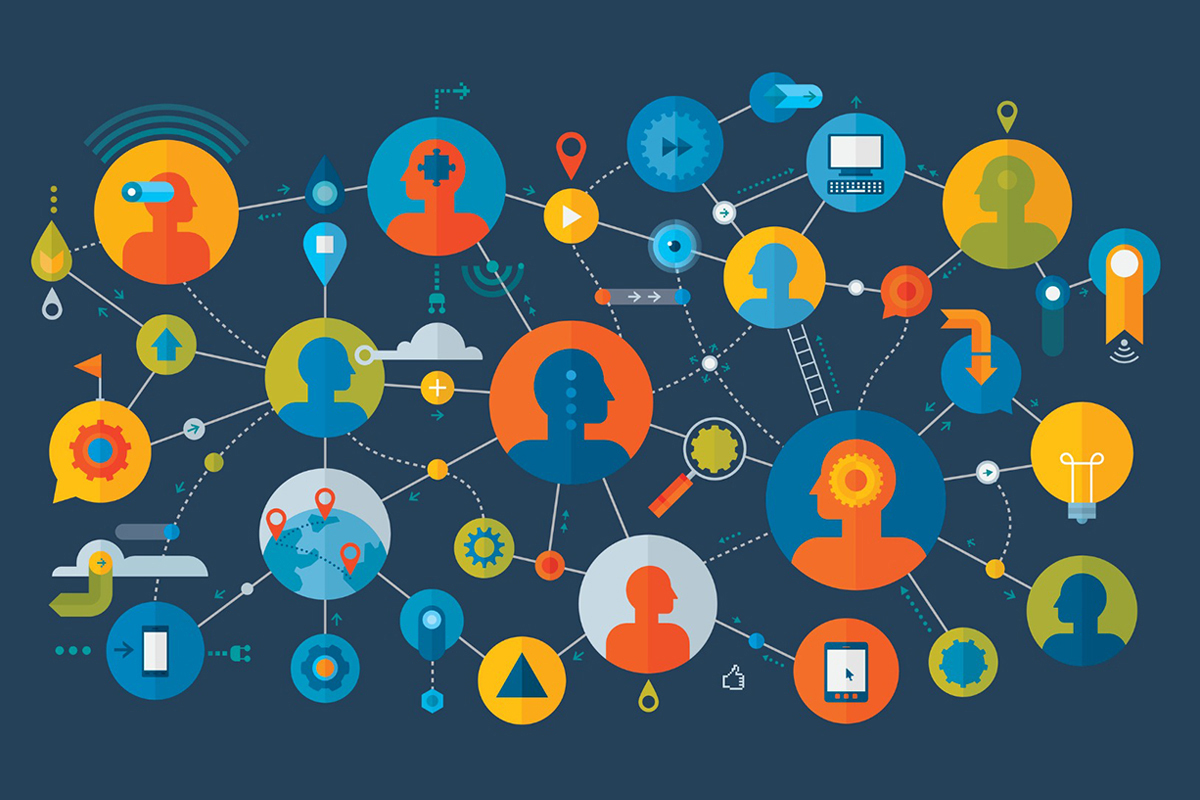 Voya Expands Distribution Team
Voya's wealth solutions business has recently promoted Ben Moy to the position of vice president, consultant relations director.
In his new role, Moy is responsible for developing and leading strategic relationships with some of Voya's most important intermediary partners serving the wealth solutions business. He will also continue to grow and retain business with important national and regional consultants across all of Voya's wealth solutions market segments.
Most recently, Moy held the position of strategic growth business development director, in which he focused on leading the sales support team supporting all wealth solution markets, including the RFP and business development teams.
Moy started his new position at Voya on November 1 and reports directly to Lori Commerford, vice president andhead of intermediary relations. He is based in Sutton, Massachusetts, in a hybrid role out of Voya's Braintree, Massachusetts office. He holds a Bachelor of Science in business administration from the Boston University Questrom School of Management, as well as Series 6 and 26 FINRA licenses.
Ryan Financial Group Joins Commonwealth
Commonwealth Financial Network, a national firm dedicated to providing financial advisers with holistic, integrated business solutions, announced the addition of Minnesota-based Ryan Financial Group to its network of financial advisers. Formerly with Lincoln Financial Group, chairman Jack Ryan, advisers John Ryan, Greg Stalsberg, Tony Wilson and Ryan Wahlund, along with their support staff, bring nearly $750 million in client assets with them.
As an employee-owned, independent boutique financial advisory firm, Ryan Financial Group addresses clients' individual needs in an underserved market segment that often gets a one-size-fits-all solution. Focusing on private wealth management and retirement plan consulting, the team's knowledge and institutional-caliber experience allow them to join their significant expertise with a personalized feel that presents complex ideas in an understandable way to clients. This accessibility, along with their strong ties to the community, has allowed the firm to grow organically: Almost all new clients are referrals from existing clients or centers of influence.
DigitalOcean Names Chief Financial Officer
DigitalOcean Holdings, Inc., a cloud for developers, startups and small- to mid-sized businesses, announced the appointment of Matt Steinfort as chief financial officer, beginning in January 2023.
Steinfort comes to DigitalOcean from Zayo Group Holdings, a global communications infrastructure platform with $2.6 billion in revenue in 2019, its last year as a public company. Steinfort held the role of CFO and oversaw all financial operations, strategy and mergers and acquisitions, beginning in 2017. Before joining Zayo, Steinfort founded Envysion, a video intelligence software-as-a-service company, where he also served as president and CEO. He has also held leadership roles at ICG Communications, Level 3 Communications, Bain & Company and Cambridge Technology Partners.
Current chief financial officer Bill Sorenson announced his retirement in August. Sorenson, who joined the company with CEO Yancey Spruill in 2019 and led the company through its successful IPO in March 2021, will remain part of the DigitalOcean team as an executive adviser through the summer of 2023 to ensure a smooth and seamless transition.
Ritholtz Wealth Management Appoints President
Ritholtz Wealth Management LLC, a registered investment adviser with $2.8 billion in client assets under management, has announced the hiring of Jay Tini as president. In the newly created role, Tini will support the overall business and the founding partners, including Josh Brown, CEO; Barry Ritholtz, chairman and chief investment officer; Kris Venne, managing partner; and Michael Batnick, managing partner.
A former divisional sales manager at Vanguard, Tini will join RWM in January 2023. At Vanguard, Tini was a critical part of the leadership team that oversaw the firm's RIA business. He brings more than 20 years of RIA and asset management experience to his new position, having earlier served as a director at global asset management firm AllianceBernstein.
Tini holds an MBA from Drexel University's LeBow College of Business and a bachelor's degree in finance from Boston College. At RWM, he will be tasked with day-to-day management of the firm's operations, thus providing the founding partners an opportunity to offer market commentary, analysis, perspective, financial advice and investment management.
Heffernan Financial Services Acquires Osland Financial Group
Heffernan Financial Services announced the acquisition of Osland Financial Group, located in Scottsdale, Arizona. Michael Osland and his team of four employees joined Heffernan Financial Services effective November 1. The Osland office is San Francisco-based Heffernan's second office in Arizona and 19th office in the United States.
Michael Osland has 35 years of experience in the financial services industry and founded Osland Financial Group in 1996. Osland specializes in a wide range of financial products and services for individuals and business owners, including wealth management, retirement strategies, insurance and annuity products.
Modera Wealth Management Announces Additions from Stonebridge, Bernhardt
Modera Wealth Management, LLC, a fee-only comprehensive financial planning firm, announced it expanded to Virginia in November 2022 through a transaction with Bernhardt Wealth Management.
The entire Bernhardt team—Gordon Bernhardt, Tim Koehl and Solon Vlasto—has joined Modera, each as a principal and wealth manager. 
Bernhardt Wealth Management was established in 1994 to deliver high-quality service based on the principle of fiduciary care. Since then, the office in McLean, Virginia, has been helping individuals, families and business owners across the country make smart decisions about their money so they can focus on what matters most to them.
Modera also announced the addition of Jennifer Murray, founder of Stonebridge Financial Advisors, LLC to its advisory team. 
Murray founded Stonebridge Financial Advisors in 2004 after the death of her spouse. Since then, she has drawn upon her own life experience to help provide clients with caring financial guidance and direction, with a particular dedication to helping other widowed or recently divorced women through these challenges. Prior to starting her own firm, Murray spent two decades in the financial services industry serving high-net-worth individuals and families.