Compliance
Many comments offered tepid support for the SEC's goal and asked for greater flexibility in reporting and rule harmonization.
Compliance
More states are set to offer state-facilitated retirement plans as the AARP calls for the Pennsylvania state legislature to vote yes.
Compliance
President Joe Biden's Saturday signature avoided a June 5 default by the U.S. government. 
Compliance
The retirement committee, recordkeeper Fidelity Investments and financial advice provider Edelman Financial Engines were accused of sacrificing fiduciary duty to pursue 'leftist political agendas.'
Compliance
The bill now moves to President Biden for signature ahead of the June 5 default date.
Compliance
The recommended focus areas include emergency savings and defined benefit annual funding notices.
Compliance
SECURE 2.0 laid out changes to IRS correction programs, but the May guidance clarifies how they will operate until the final version is set.
Compliance
The House bill, passed Wednesday, would suspend the debt ceiling until 2025.
Compliance
The House is scheduled to vote on the proposal Wednesday before passing it to the Senate.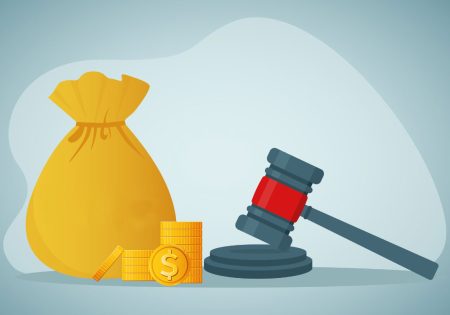 Compliance
A 'technical' issue led to overstated projections of yield and income for nine money market funds for about 8.5 million accounts.
Compliance
Managers who asked the Fed for help during the pandemic but who oppose swing pricing should "look in the mirror," according to Gensler.
Compliance
A district court judge dismissed a case brought by six former employees claiming the auto parts company allowed 401(k) participants to pay excessive recordkeeping and investment fees.
Compliance
A bill approved by the House Committee on Financial Services would permit CITs in all 403(b) plans to bring parity with other tax-privileged plans.
Compliance
The errors include the startup credit, RMD, SIMPLE IRA plans and Roth catch-ups.
Compliance
Firm alerts more than 10,000 people to watch out for identify theft after Social Security and IRA numbers may have been exposed.
Compliance
EBRI reports sharply decreased retirement confidence, driven primarily by inflation.
Compliance
Chairman Gary Gensler  said at a conference that he has directed the SEC to explore the regulatory implications of AI in financial advising, and also reiterated the importance of advisers vetting third-party services.
Compliance
The Chamber of Commerce has sued the SEC in the 5th Circuit and seeks a review of a new SEC final rule which requires disclosures related to stock buybacks.
Compliance
For 2024, the HSA contribution will be $4,150 for an individual and $8,300 for a family, up from $3,850 for an individual and $7,750 in 2023. 
Compliance
Riskier and complicated assets require more due diligence, and regulatory officials laid out some practices for advisers to avoid.