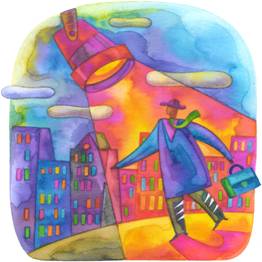 On the other hand, the Spectrem Group survey of an undisclosed number of plan sponsors (see "What's in a Fee?") claims that nearly one in four plan sponsors was of that opinion as recently as 2005.

Not that they aren't getting that information. Overall, 84% of sponsors responding to the Spectrem Group survey receive a written fee disclosure statement from their plan providers, and 88% receive one from their advisers and consultants(1). However, as impressive as those statistics are, about half of the plan sponsors in the survey rely on their plan provider or the adviser who sold them the plan for any analysis of fees paid (only a third analyze fees using in-house staff, and a mere 17% use an outside consultant or a TPA).

In sum, while the vast majority of plan sponsors said they were getting disclosures from their providers/advisers, most were also apparently relying on those same institutions to help them make sense of them.

That reliance notwithstanding, only half of plan sponsors are confident that they fully understand the fees charged by their advisers and consultants (four or five on a five-point scale), and even fewer (43%) are confident they fully understand the fees charged by their plan provider. Perhaps as a consequence, only half of plan sponsors are satisfied that they are receiving full value for the fees they pay.

Ironically, perhaps, firms where the retirement plan decisions resided with human resources were more likely to get those disclosures (95%) than were those firms where the decision-making resided with finance (91%)—though it is possible that the finance-led process simply chose to do their own analysis. In fact, finance-led operations were significantly more likely to be confident that they "fully understood' the fees paid their adviser/consultant than the HR-led firms (58% versus 38%). It is perhaps no surprise that 57% of those same finance-led firms were satisfied that they were getting full value for the fees paid to that adviser/consultant, compared with less than a third (31%) of firms whose retirement plan administration was led by HR.

It is perhaps hazardous to infer too much from this data. However, any number of surveys (including PLANSPONSOR's own annual Defined Contribution Survey) continue to indicate that significant minorities of plan sponsors do not know what fees are being paid for/by their retirement plans, and even more appear to underestimate those sums. IMHO, even more do not understand the fees being assessed, and many aren't sure how to determine if those fees are reasonable. These are troubling findings—and I suspect that, beginning next year, with the implementation of the first of the Department of Labor's new fee disclosure initiatives, there will be a whole new level of questions (though issues remain with the clarity and consistency of the proposed disclosures).

Setting aside for a moment the fiduciary admonition to ensure that the fees paid by and services rendered to the plan are reasonable, the Spectrem Group survey also suggests that the more that plan sponsors understood the fees they were paying, the more likely they were to be satisfied that they were getting their money's worth.

There's no such thing as a free lunch, after all—and those who think they're getting one could wind up with a serious case of indigestion.



(1)interestingly enough, the average estimated amount of fees paid to plan providers in this year's survey was 123 basis points, up from 107 basis points in 2005. On average, plan sponsors estimate they pay approximately 35 basis points for the services of their advisers and consultants, though sponsors of the largest plans estimate their fees for advisory services at 46 basis points.