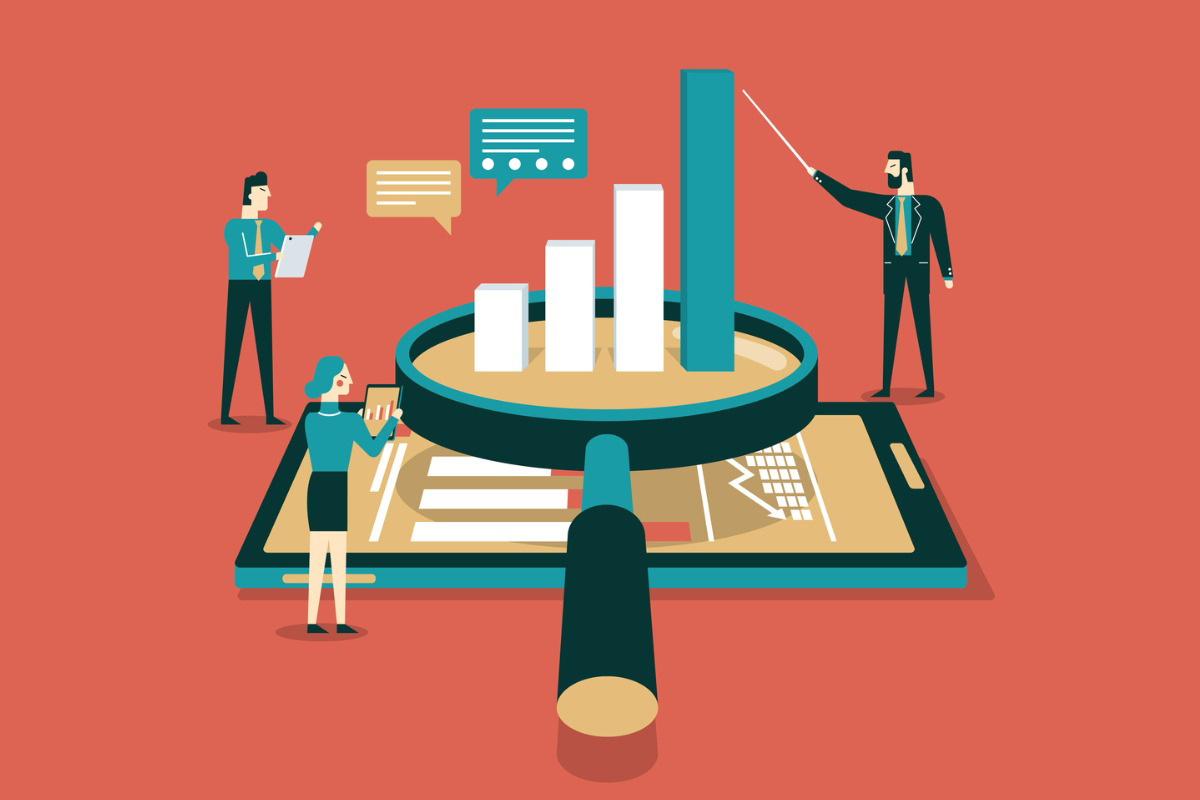 Can an active fund manager beat the markets in the long run, even while charging relatively higher fees? It's a question experts have been debating for years, but with many 401(k) plans down as much as 21% in the third quarter, the answer once again feels pressing.
Recent research weighs in that active managers can beat the markets, but with a caveat: Much depends on which managers are running the funds in your plan.
"Managing risk in this environment for potentially less-sophisticated investors— investors who are defaulted into certain strategies—is one of the most important responsibilities that plan sponsors have," says Steve Deschenes, a senior vice president of research and development for the Capital Group, one of the country's largest mutual fund providers as owner of American Funds.
Deschenes published research this November looking to find which active fund managers thrive in bear markets. The result showed that history matters, as managers who had done well in previous downturns did better in the next decline 12 out of 13 times.
"The resilience of those managers was pretty astounding," Deschenes says. "There is an opportunity for plan sponsors—and an opportunity for folks who are selecting managers—who are a bit more risk-aware, risk-centric and manage to the downside more effectively."
The common traits among these managers were the use of cash, the degree to which they relied on dividends for returns and, finally, the objective of the fund, Deschenes says. Whether focused on an area such as income security or capital preservation, adjusting for such goals is not something passive funds can do, he says.
"Passive can only have one objective, which is to replicate the market … it is mechanically linked to 100% up-capture and 100% down-capture," Deschenes says. "Within active management, you have the opportunity at least to choose a manager who is more focused on capital preservation [or another defined objective]."
A Time to Shine

The ability to perform well consistently over the long term is what retirement plan advisers and sponsors should focus on, as opposed to shorter-term snapshots, says Michael Doshier, a senior retirement strategist at T. Rowe Price.
"Comparing the actively managed mutual fund to the passive investment is a simple side barometer that people can use, and it's misdirected," Doshier says. "In the pursuit of trying to find useful metrics, some people go to just cost or a short period of time.…We're saying, 'Look at how the funds perform over a longer period,' which is more useful, especially in the retirement context."
T. Rowe Price
recently looked
at the performance of actively managed funds as compared to passive peers over a 20-year period. The firm used rolling monthly 10-year periods and took fees into account.
The results showed that size mattered most, with the five largest active mutual fund managers at the time outperforming passive peers 62% of the time. While the rankings shifted over time depending on who had the most assets under management, the most recent five were Capital Group, Fidelity Investments, Vanguard, Dimensional Fund Advisors and J.P. Morgan, the researchers said.
Meanwhile, T. Rowe Price's actively managed funds outperformed passive peers 73% of the time. The investment firm looked at 124 of its own active funds, representing 71% of its total mutual fund AUM.
The story changed when comparing all 10,700 active funds in the research to the 3,109 passive peers. In that case, T. Rowe found that passive funds outperformed active 53% of the time. That broader view, Doshier says, is partly why the role of the retirement plan adviser is so crucial in steering plan sponsors.
"You've got to look at the providers," Doshier says. "That's why [retirement plan advisers] exist: to guide plan sponsors in areas of financial wellness and what goes into their investment lineup in their 401(k) … That's why most of our assets are sold via the adviser community."
People also tend to notice the successes of active management, he says, during times of volatility.
"Even in the bull run, where everything is going up, active can still outperform passive," Doshier says. "But we do find that choppy waters, in general, are where good active managers shine."
Passive Works, Too
S&P Dow Jones Indices have been contrasting active and passive investing for the past 20 years, and their findings—though based on different measures than T. Rowe Price and Capital Group's Deschenes—show passive outperforms active. In the most recent report through June 30, the S&P 500 outperformed actively managed large-cap U.S. equity funds for 17 of the past 20 years, according to the S&P Indices Versus Active scorecard, or SPIVA.
"There are periods when the environment is potentially beneficial to active managers," Anu Ganti, senior director of index investment strategy at S&P Dow Jones Indices, said in an email. "However, what our unbiased data shows is that most active managers have historically underperformed their benchmarks most of the time. As you extend the time horizon, historically, underperformance tends to worsen."
S&P's research shows that larger actively managed funds outperform smaller ones, but still not as much as the S&P 500. The larger actively managed funds performed a bit better, with 7.8% annualized returns as compared to 7.4%, according to the firm. The overall S&P 500, however, returned 9.1%.
A T. Rowe Price spokesperson noted that their data focused on the most "like comparisons" to actively managed funds that would go into retirement plans, not the closest corresponding indexes.
No matter the strategy plan advisers favor, the long-term commitment of retirement savers to their portfolios was reiterated by further data released last week by the Investment Company Institute. The ICI said that through the first three quarters of 2022, investors stuck with their defined contribution plans despite market volatility.
"Most DC plan participants kept their asset allocations steady as stock values generally fell during the first nine months of the year," the institute said in a press release. "In the first three quarters of 2022, 7.4% of DC plan participants changed the asset allocation of their account balances, slightly lower than 8.3% in the first three quarters of 2021 and 9.5% in the first three quarters of 2020."
Even fewer DC plan participants changed the asset allocation of their contributions, ICI said, on the basis of its research into more than 40 million participant accounts. In the first three quarters of 2022, 3.8% of participants changed how their contributions were allocated.

"ICI's research is showing that 401(k) investors save for the long term and prioritize keeping their retirement nest eggs intact," Sarah Holden, senior director of retirement and investor research, said in a press release.